Stainless Steel Pollen Press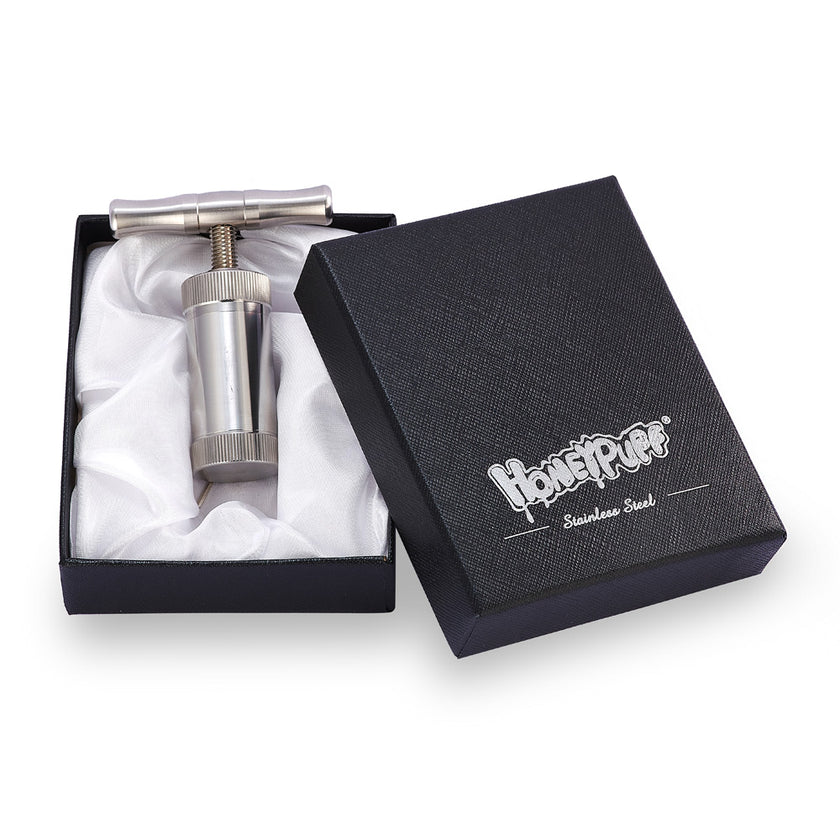 teratively Update Products: Height: 3.4 inches, diameter: 1.02 inches, weight: 4.25 ounce. The ergonomic design handle makes pollen presser comfortable and easy to grasp. Just simple tightening operation, you will get a compact shape pollen flake.

Focus on Functionality: CAUSION: Use a few drops of oil on ends before using,it will give you a much better experience. The T shape pollen press has high effect for pollen to tablet. The unscrewing cover of spice grinder ensures high closedness to prevent spilling.

Durable & Compact Design: The pollen press is made of stainless steel, it is durable so that you can use it for a long time. In addition, it is quite convenient to carry around. One hand graspable easily.

Bundled Accessories: The bottom of the pollen press toll will inevitably become loose during use. We put an L-shaped accessory in the package to help you adjust the tightness of the bottom. Please do not screwing it with tweezers or other powerful instruments.

Gift Box: In order to prevent the box and goods from being damaged in transit, we put an extra layer of protection on the gift box. In addition, we provide consultation services. Contact us and you will get a reply within 24 hours.
Leave A Reply
Your email address will not be published. Required fields are marked *